INDUSTRIAL ECOLOGY: HISTORICAL EVOLUTION AND SCIENTIFIC RESEARCH
Keywords:
industrial ecosystem; cienciometry; sustainable development.
Abstract
Industrial Ecology (IE) is an interdisciplinary knowledge that proposes the analogy between natural and industrial ecosystem, in order to identify similarities in the processes of transformation and reuse of materials and energy. This paper presents the historical / epistemological construction of IE, the development of the area from a literature review and the cienciometry about the content. For this purpose, the CAPES Portal of Periodicals, the Web of Science database and the VOSviewer software were used. It was verified that IE began to be diffused in the 1960's without the current significance. Later it was verified that IE started to be perceived as a strategy for the operationalization of sustainable development. Most IE papers are produced in the USA (31.56%) and use Life Cycle Assessment (LCA) and Material Flow Analysis (MFA). Brazilian researches, represented by CNPq research groups, are concentrated in the south-southeast regions, with few national cases, since there are isolated initiatives that were not studied until now, or even not understood as IE by the managers.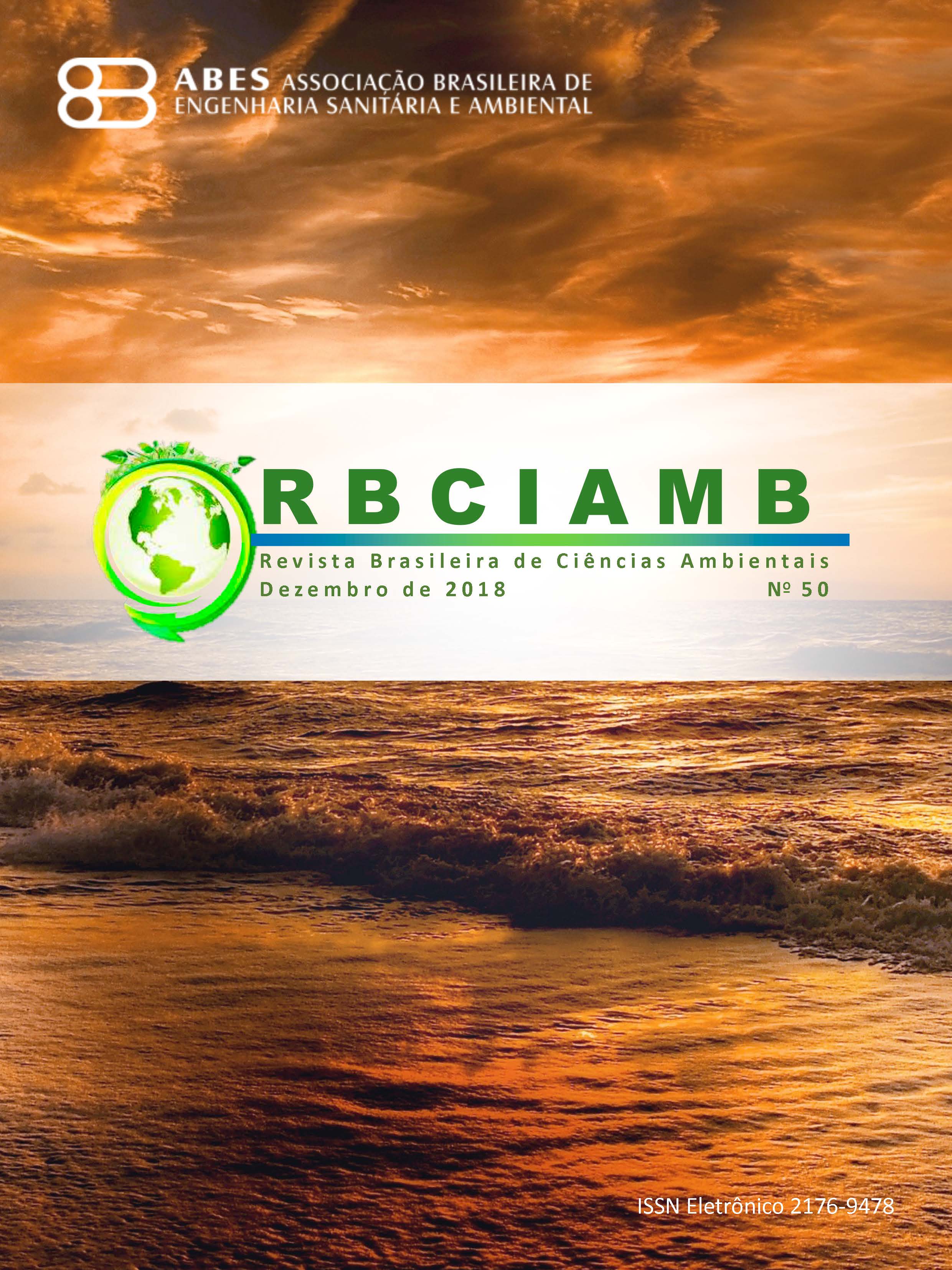 Downloads
How to Cite
Sousa, L. H. dos S. S., & da Silva, E. A. (2018). INDUSTRIAL ECOLOGY: HISTORICAL EVOLUTION AND SCIENTIFIC RESEARCH. Brazilian Journal of Environmental Sciences (Online), (50), 162–182. https://doi.org/10.5327/Z2176-947820180403