EXTRACTION AND CHARACTERIZATION OF BIOPOLYMERS FROM EXOSKELETON RESIDUES OF THE AMAZON CRAB DILOCARCINUS PAGEI
Keywords:
Crustacea; Trichodactylidae; chitosan; chitin; degree of deacetylation.
Abstract
Chitin is the second most abundant biopolymer worldwide and is found in
a large variety of animals. Besides shrimps, other species possess significant
chitin contents in their external non-edible fraction, thus allowing them to
be also economically viable sources of this macromolecule. According to
mass-loss evaluation of crab residues, 78.4% of the mass is comprised of
CaCO3 and 21.6% associated to the organic phase. The chitin content found
was 8.0% of the residue's initial mass and after the deacetylation step, the
average chitosan yield was 5.0% of the initial residue mass. The thermal
decomposition profiles of obtained chitin and chitosan samples were
characteristic of biopolymers, exhibiting non-oxidative (190–360°C) and
oxidative (340–670°C) events of mass loss. Vibrational spectroscopic analysis
showed that the degrees of deacetylation of the obtained chitosan samples
were time-dependent and between 68.4 and 81.9%.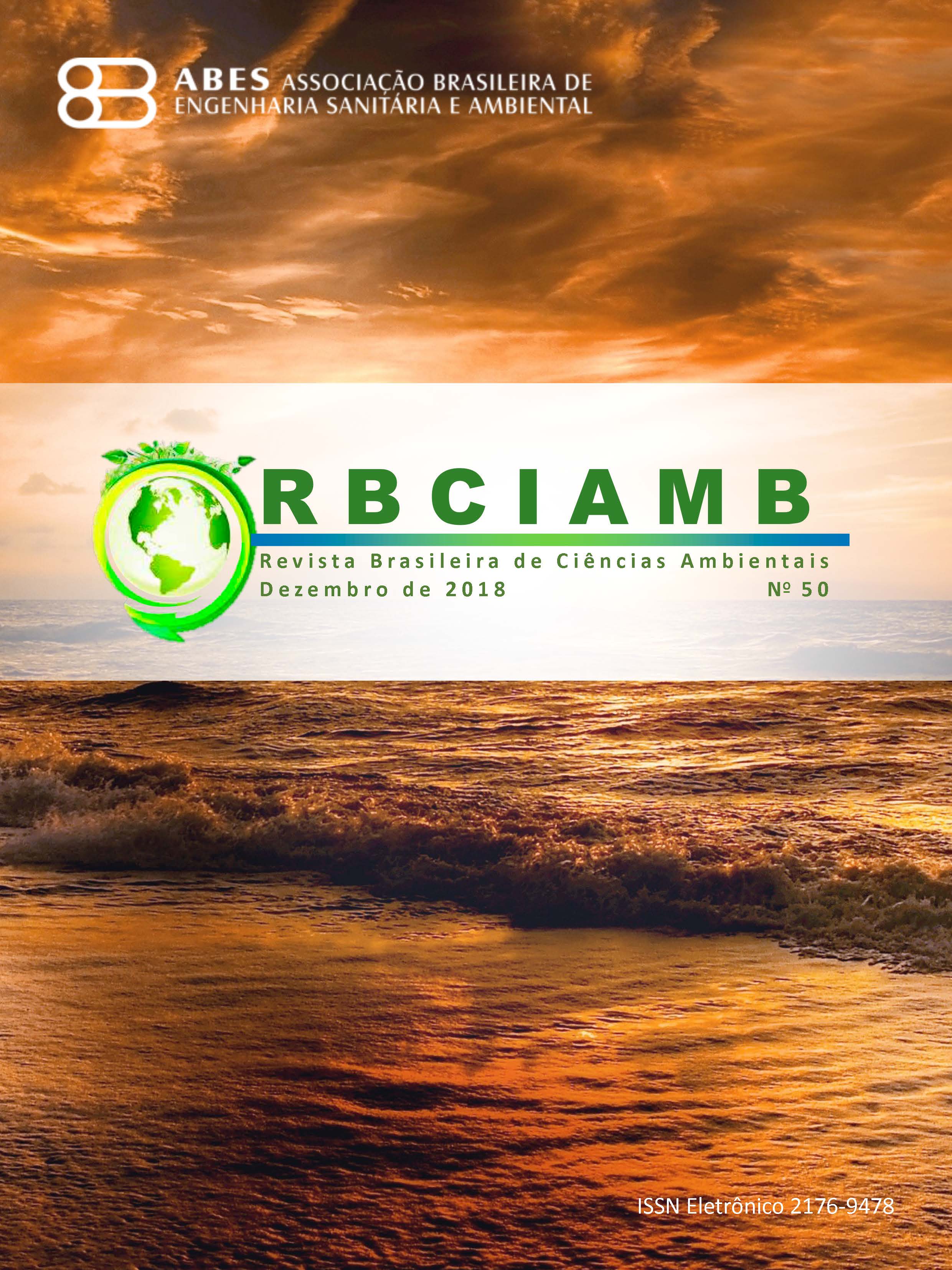 Downloads
How to Cite
Ribeiro, A. G. O., Viana, M. L. P., Hattori, G. Y., Constantino, V. R. L., & Perotti, G. F. (2018). EXTRACTION AND CHARACTERIZATION OF BIOPOLYMERS FROM EXOSKELETON RESIDUES OF THE AMAZON CRAB DILOCARCINUS PAGEI. Brazilian Journal of Environmental Sciences (Online), (50), 97–111. https://doi.org/10.5327/Z2176-947820180398