COMPARISON OF TOTAL SUSPENDED PARTICLES MEASUREMENTS VIA HIGH AND LOW VOLUME SAMPLING IN THE STATE OF PARANA, BRAZIL
Keywords:
atmospheric pollution; air quality; methods; total suspended particles; ABNT NBR 9,547; high volume sampling; low volume sampling.
Abstract
Total suspended particles determinations were performed in parallel with two different gravimetric methods: the high-volume sampling method, reference methodology established in Brazil by ABNT NBR 9,547/97, and the low-volume sampling method, defined in this study. Samples were undertaken from October/2011 to January/2012, in the state of Paraná, Brazil, at three locations with different human activities. The first was mainly urban, with no industries around. The second had a paper mill in the surroundings and the third had around fertilizer handling, transportation and storage. Low-volume sampling method generated equivalent results to the reference method at the range 0 to 100 μg.m-3 in atmospheres with fine particulate. The atmosphere with greater particles generated discrepant results. This was due to the reference sampler limitations atinitial flow adjustment and flow control during sampling period. The wide range admitted to the sampling air velocity at the reference method increases the uncertainty of its results, mainly in atmospheres with greater particles. The low-volume method proposed at this study is a more advanced alternative with advantages for total suspended particles measurement if compared to the reference method,and it is a more flexible alternative method that carries less uncertainty of results assigned to sampling.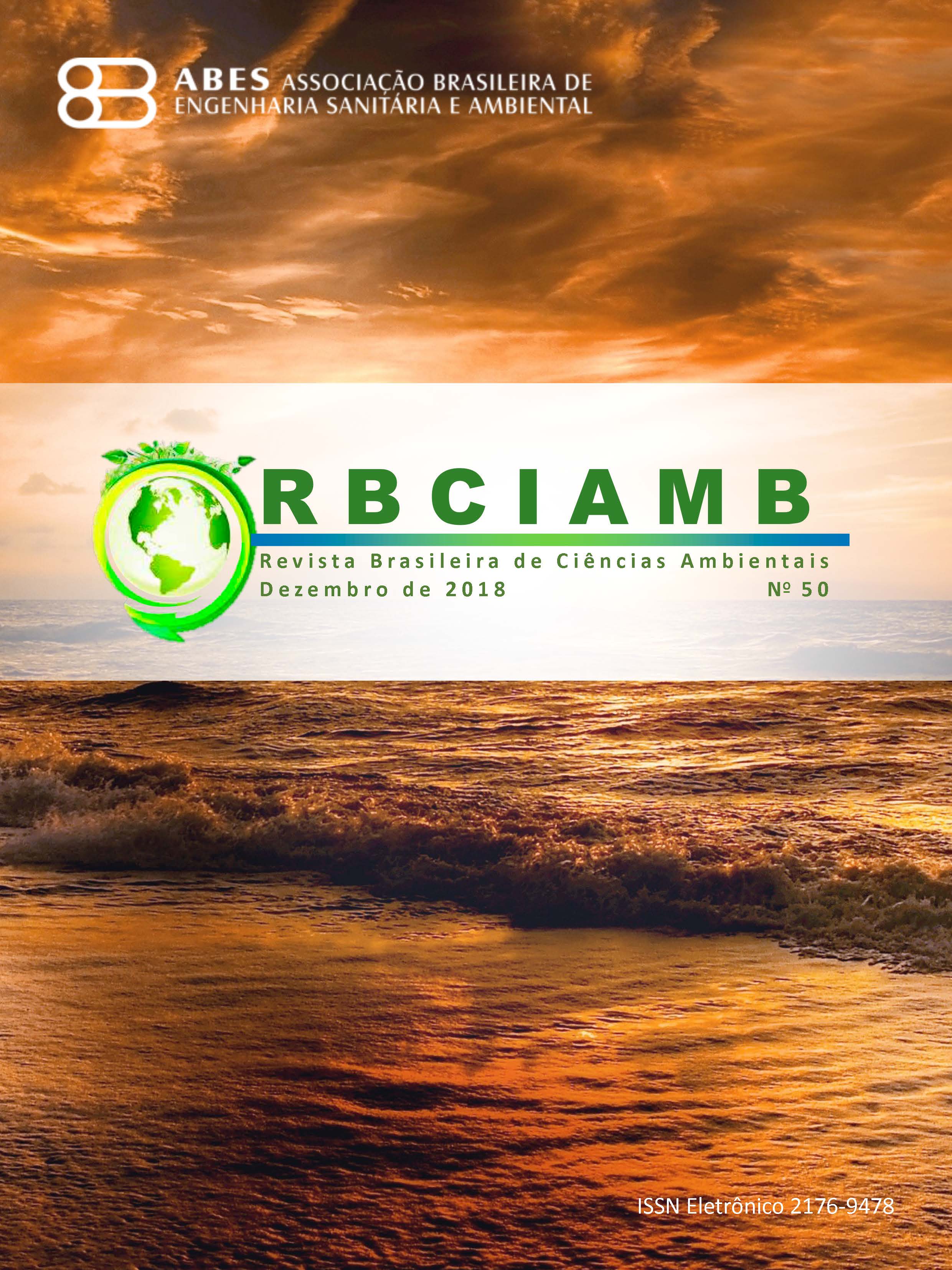 Downloads
How to Cite
Slapnig, P. E., Vasconcelos, E. C., & Janissek, P. R. (2018). COMPARISON OF TOTAL SUSPENDED PARTICLES MEASUREMENTS VIA HIGH AND LOW VOLUME SAMPLING IN THE STATE OF PARANA, BRAZIL. Brazilian Journal of Environmental Sciences (Online), (50), 26–38. https://doi.org/10.5327/Z2176-947820180182