DIAGNOSIS OF WATER QUALITY ALONG A CONCRETE CANAL: A CASE STUDY ABOUT SERTÃO ALAGOANO CANAL, BRAZIL
Keywords:
qualidade de água; transposição de águas; recursos hídricos; Canal do Sertão Alagoano.
Abstract
To provide the water demand, river water transfer per canal is a common practice in the Brazilian northeast. The Sertão Alagoano Canal takes water from the São Francisco river, into the Apolônio Sales reservoir, to supply towns of the state of Alagoas. This research was designed to analyze the evolution of physico-chemical parameters (temperature, pH, turbidity, conductivity, hardness, sulfates, chlorides, total nitrogen and total phosphorus) over the initial 29 km of the canal. Samples were taken during the dry season at 10 points. Through the non‑parametric Mann‑Whitney test, it became clear that the two samples are significantly different for all parameters, even though both were held in the dry season. As for the longitudinal aspect, in both collections, temperature, pH and conductivity parameters were significantly different between the beginning and the end of the initial 29 km, with an increasing trend in the concentrations. Considering the quality, under Resolution 357/2005 of National Council of Environment (Conama), the water from the canal presented values within the quality class 1, with the exception of total phosphorus.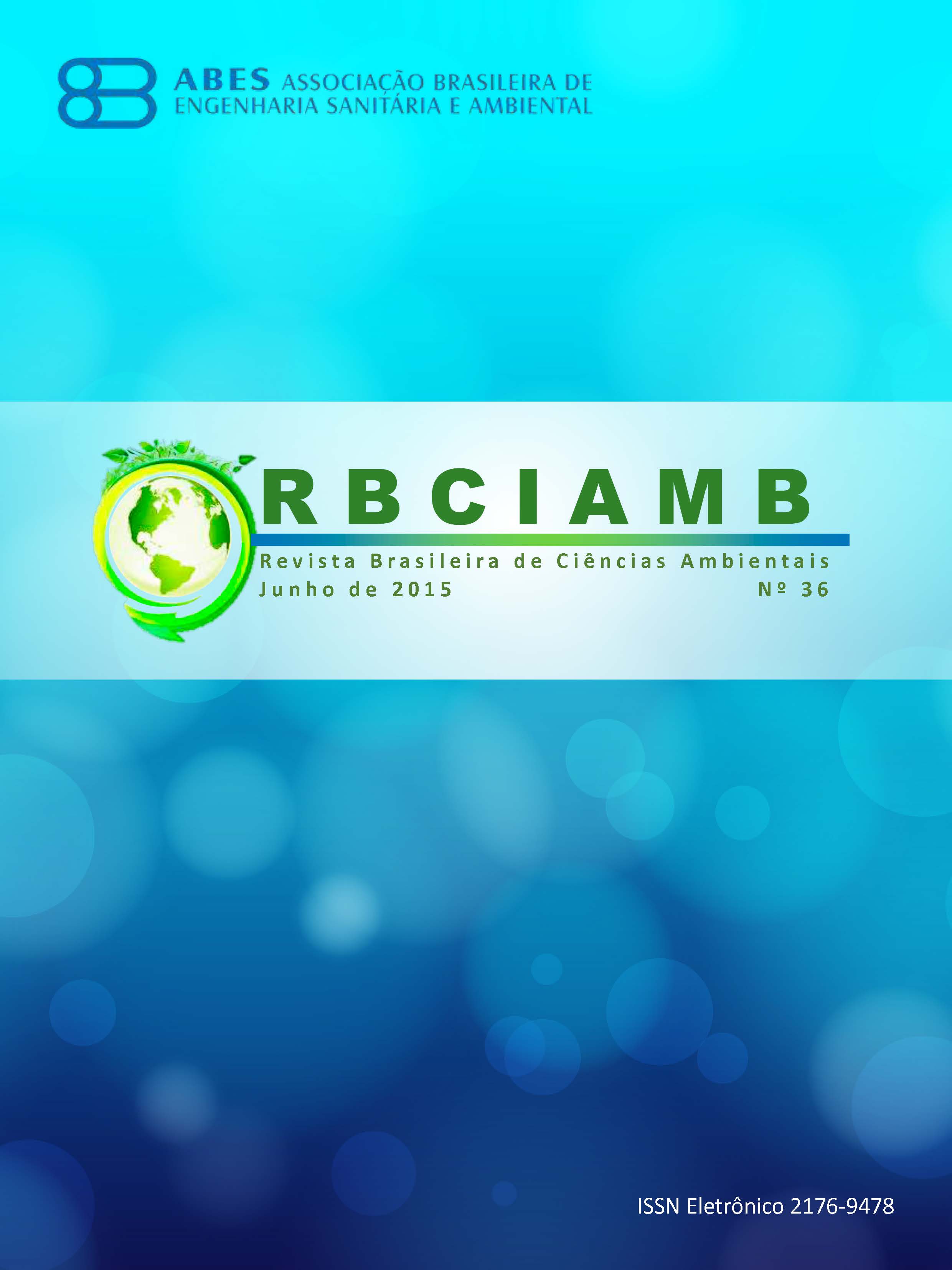 Downloads
How to Cite
Rossiter, K. W. L., Benachour, M., Matta, E., Moraia, M. M. Q. M. M., Calado, S. C. de S., & Gunkel, G. (2015). DIAGNOSIS OF WATER QUALITY ALONG A CONCRETE CANAL: A CASE STUDY ABOUT SERTÃO ALAGOANO CANAL, BRAZIL. Brazilian Journal of Environmental Sciences (Online), (36), 145–154. https://doi.org/10.5327/Z2176-947820151010