CLIMATE ANALYSIS OF THE RAINFALL ON SUB‑MEDIUM PART OF THE SÃO FRANCISCO RIVER BASIN BASED ON THE RAIN ANOMALY INDEX
Keywords:
clima; extremos climáticos; semiárido.
Abstract
The semi‑arid Northeast Brazil is one of the most vulnerable regions to climate changes, being necessary tools for monitoring the dry and rainy seasons in the region, as aid in the management of water resources, as supply of cities and irrigation projects. This work aimed to analyze the space‑temporal variability of climate rainfall and characterize the dry and wet periods in the lower‑middle stretch of the São Francisco River basin. Total annual precipitation of 36 stations spatially distributed rainfall in the study area was used during the period from 1964 to 2014, provided by Pernambuco Agency for Waters and Climate and the National Water Agency. We used the technique of rain anomaly index (IAC) to determine the dry and wet periods. It's possible to observe the variation of dry and wet years in the region over the study period, as well as its intensity. The results showed a downward trend in rainfall totals, which became more frequent from the 1980s, featuring a turning point between the first and second half of the series, predominantly dry years.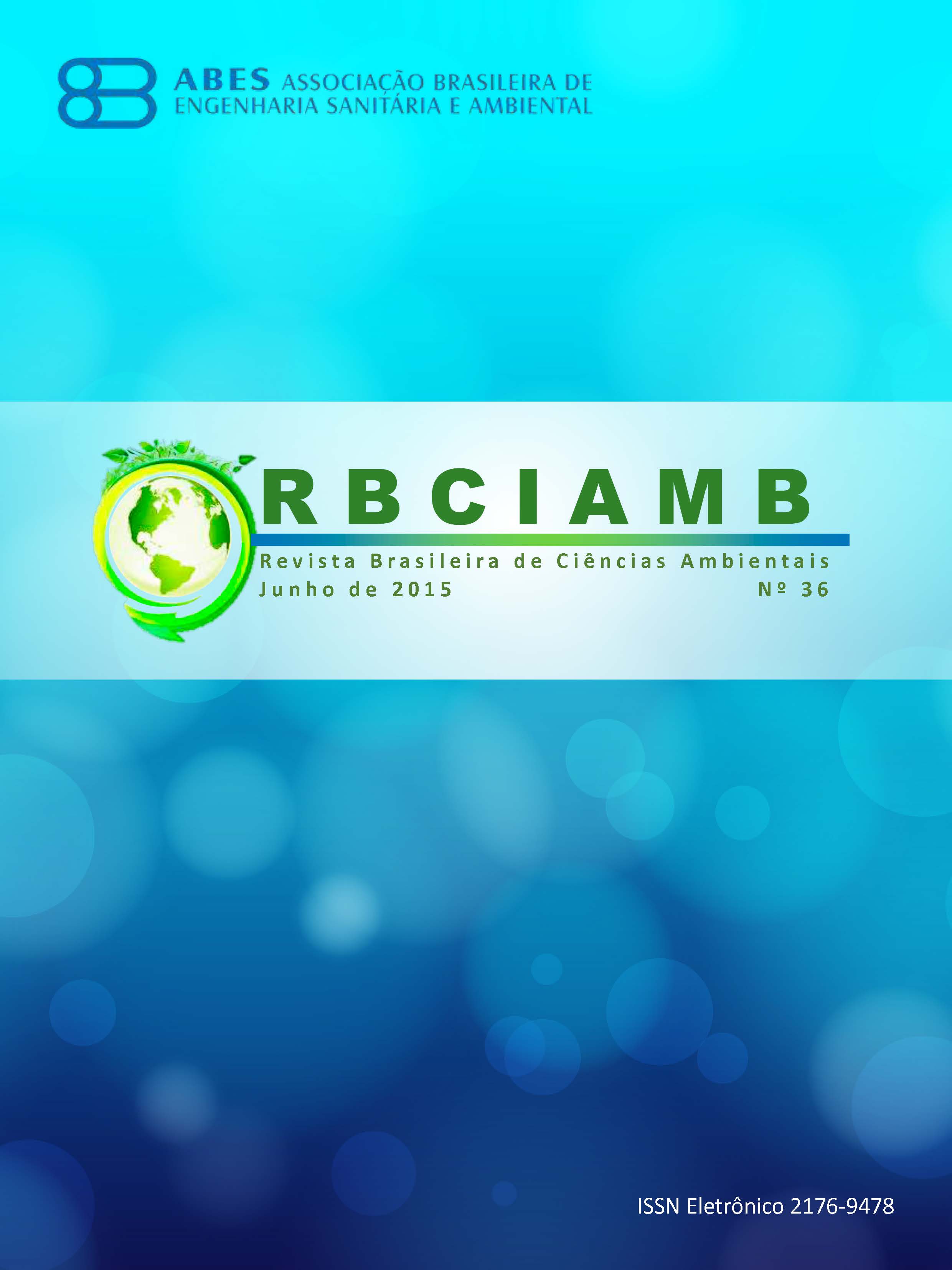 Downloads
How to Cite
Assis, J. M. de O. de, Souza, W. M. de, & Sobral, M. do C. (2015). CLIMATE ANALYSIS OF THE RAINFALL ON SUB‑MEDIUM PART OF THE SÃO FRANCISCO RIVER BASIN BASED ON THE RAIN ANOMALY INDEX. Brazilian Journal of Environmental Sciences (Online), (36), 115–127. https://doi.org/10.5327/Z2176-947820151012