USING GEOSTATISTICS TO EVALUATE THE SPATIAL VARIABILITY OF THE ENVIRONMENTAL DEGRADATION LEVEL IN ITACURUBA (PERNAMBUCO, BRAZIL)
Keywords:
sulfuric attack, spatial dependence, pedotransfer.
Abstract
The detection and monitoring of environmental degradation requires
both low-cost and easy-to-perform techniques. This study intended to
conduct sampling and use geostatistics to predict the spatial variability of
environmental degradation indicators. The field of study was the microdrainage
basin of the Itacuruba creek in Itacuruba (PE). The georeferenced
samples were subjected to sulfuric acid to determine organic carbon,
iron oxide, aluminum oxide and molecular relation of ki and altitude. The
data were statistically analyzed where only the altitude presented normal
distribution and the organic carbon did not present spatial dependence,
which indicated it was a degraded area. The iron oxide content in the soil
surface is a good indicator of an environmental degradation index, and future
sampling may be spaced in 600 m in the Itacuruba region (PE). Geostatistics
is presented as an efficient, low cost predictor for studying environmental
degradation and monitoring.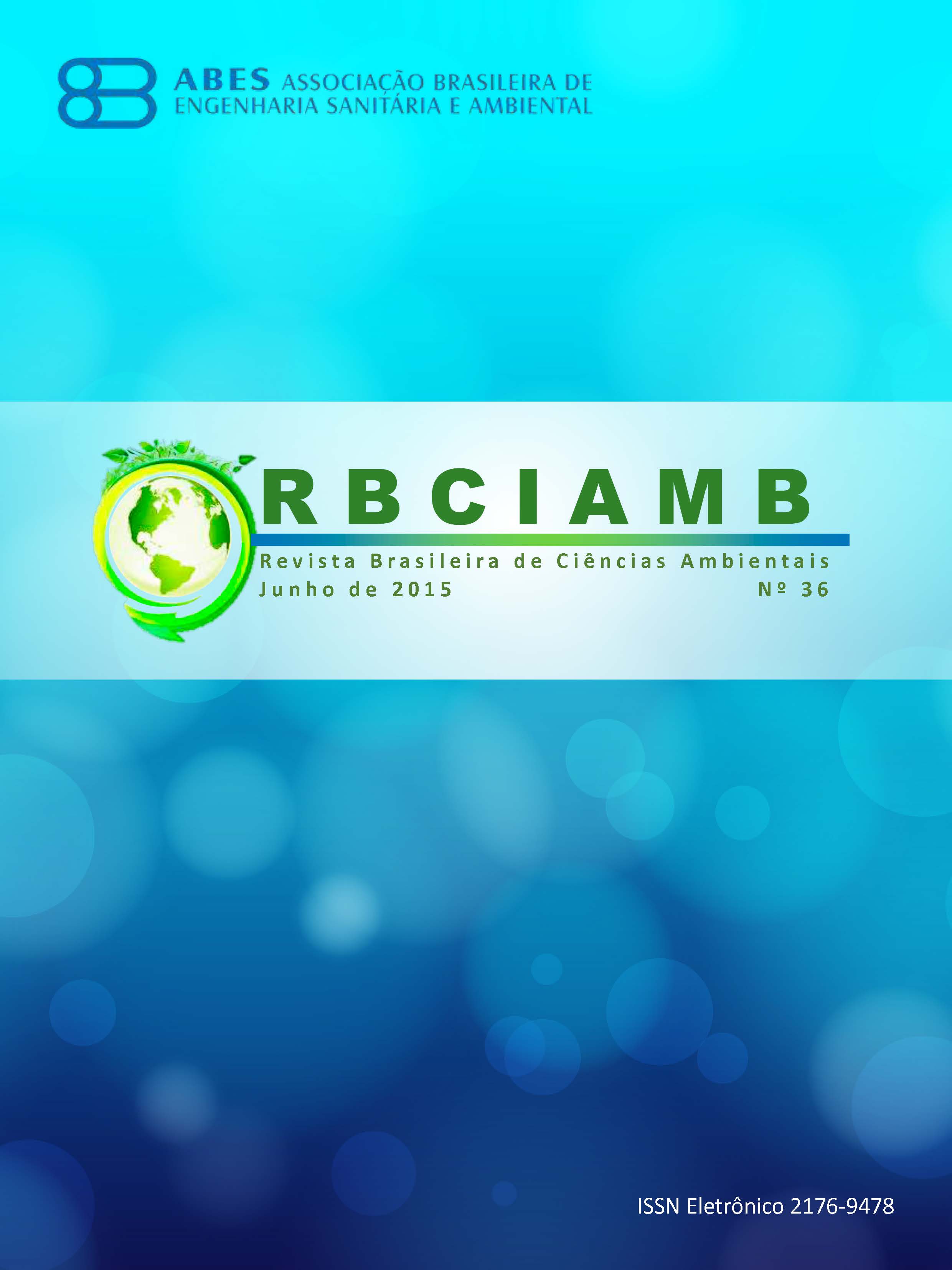 Downloads
How to Cite
Sousa, S. C. de, Oliveira, V. P. V. de, Souza, K. S. de O., Silva, J. M. F. da, & Alcântara, F. R. da C. (2015). USING GEOSTATISTICS TO EVALUATE THE SPATIAL VARIABILITY OF THE ENVIRONMENTAL DEGRADATION LEVEL IN ITACURUBA (PERNAMBUCO, BRAZIL). Brazilian Journal of Environmental Sciences (Online), (36), 79–95. https://doi.org/10.5327/Z2176-947820151005