DISTRIBUTION AND BIOMASS OF MACROALGAE ASSOCIATED WITH TRUNKS AND ROOTS OF MANGROVES IN THE BAÍA DE TODOS OS SANTOS, BA, BRAZIL
Keywords:
conservação ambiental; poluição; zonação; Bostrychia; indicadores ambientais.
Abstract
This study aimed to evaluate qualitatively and quantitatively the assembly of macroalgae attached to trunks and roots of Avicennia schaueriana in Bay of All Saints (Baía de Todos os Santos), Bahia. Two 1x1 m squares were randomly arranged in each sample point and pneumatophores of A. schaueriana were collected. There were six species of macroalgae. All taxa found are often cited for Brazilian mangroves, but overall richness was lower than in other Brazilian mangroves. The richness and species composition were similar for the four mangrove areas studied. The genus with the best qualitative occurrence was Bostrychia, with three species in all sampled areas. There was a distinction in the pattern of biomass of macroalgae assemblages occurring in mangroves of Baía de Todos os Santos, suggesting that the sampled regions do not have similar conditions for the development of species typical of "Bostrychietum".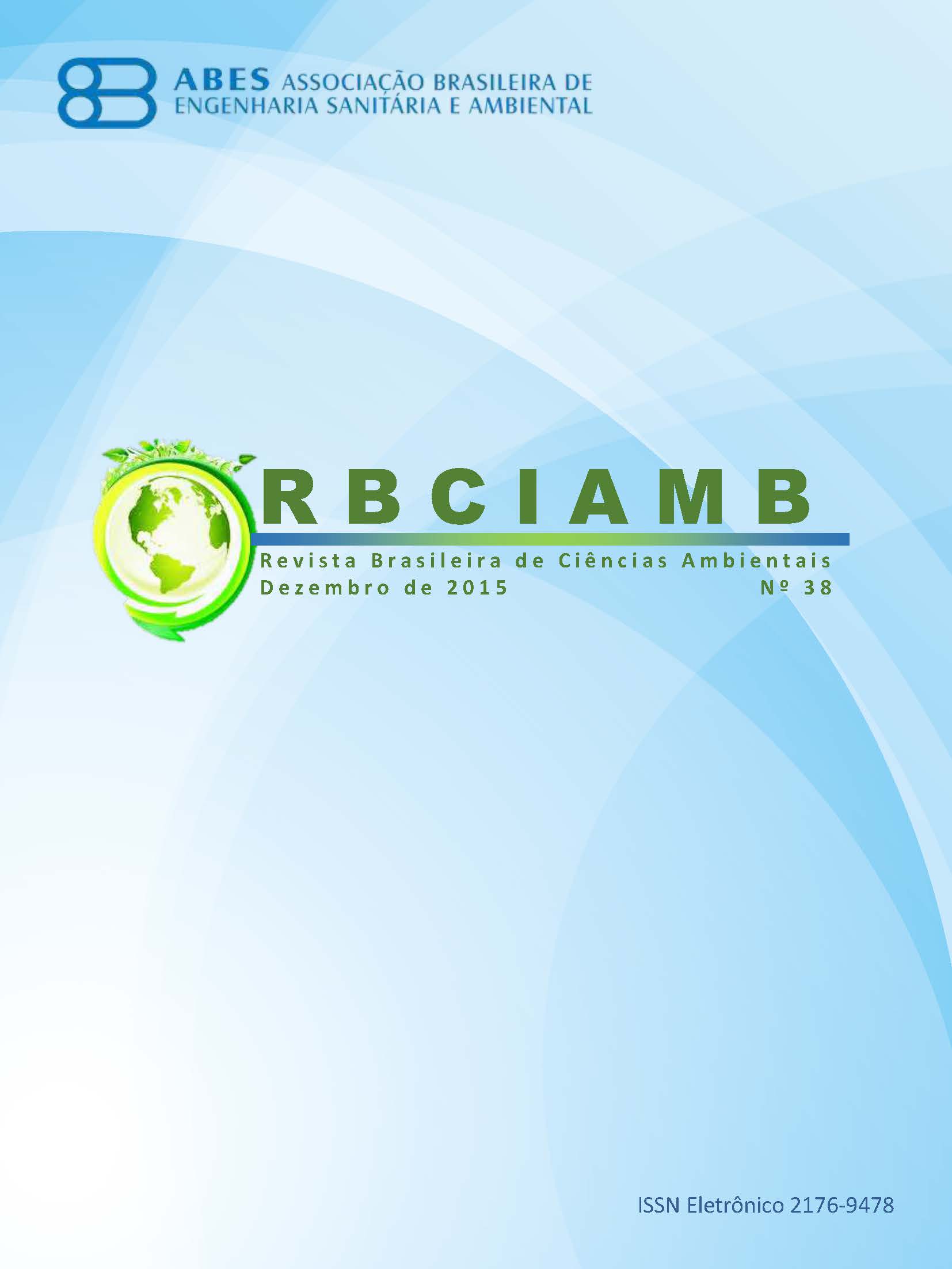 Downloads
How to Cite
Jesus, T. B. de, Aguiar, W. M. de, & Aleluia, F. T. F. (2015). DISTRIBUTION AND BIOMASS OF MACROALGAE ASSOCIATED WITH TRUNKS AND ROOTS OF MANGROVES IN THE BAÍA DE TODOS OS SANTOS, BA, BRAZIL. Brazilian Journal of Environmental Sciences (Online), (38), 12–20. https://doi.org/10.5327/Z2176-947820154614